About Us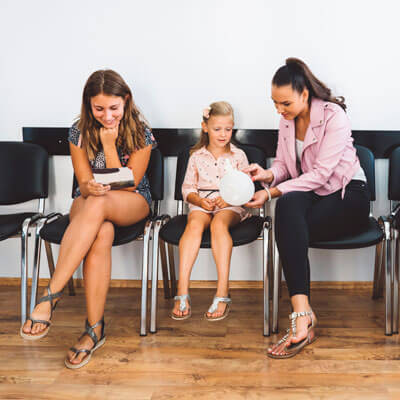 Our practice was originally established in the Southside Pittsburgh area in 1986. Originally known as Newman Chiropractic Center. Dr. Ron Ploucha became clinic director of the chiropractic practice in 2006 and purchased it in 2010. We still offer the same quality chiropractic care, just using a new practice name: Ploucha Chiropractic Center.
Southside Pittsburgh PA Chiropractor Strives for Excellence
Our practice strives for excellence through superior patient treatment, education, and satisfaction. We take the time to listen to our patients and provide them with warm and caring attention. Our goal is to create lifelong relationships with all of our patients and their families.
If you walk through our door needing help with a problem or just looking for quality preventative health care we want to help. Our Southside Pittsburgh chiropractor and his team will give 100% to helping you:
Reduce or eliminate your pain
Find the real cause of the pain
Achieve maximum correction
Live a healthier lifestyle.
Southside Pittsburgh Chiropractor: Mission Statement
Our mission at Ploucha Chiropractic Center is to provide a positive learning experience for every person that walks into our office. We aim to provide optimal health and vitality while helping our patients achieve their ideal life.
The team at Ploucha Chiropractic Center has worked together to create a wellness center that our community respects and trusts. We will explain our procedures, our philosophy and honor our patients' health care decisions and privacy. We will deliver the best possible adjustments to enhance and support the body's ability to heal itself. We will provide a friendly atmosphere at all times and create a community of families that understand chiropractic health and how it can lead to a healthier lifestyle for the family as a whole.
MEET DR. RON PLOUCHA »
Our Chiropractic Vision for the Community
It's your body, your health and your future. Our job is to offer you the finest chiropractic care possible. My vision and hope for our community is that every family in the Southside and surrounding areas would have their spine checked at least once by a chiropractor. I would want them to be aware of the varieties of health conditions we can help with. Try chiropractic first, then drugs, then surgery. Give Ploucha Chiropractic Center a chance and see how chiropractic care will be one of the best decisions that you and your family will ever make.
Sound interesting? Please contact our Southside Pittsburgh chiropractic practice to make an appointment.

About Ploucha Chiropractic Center | (412) 381-4422