Meet Dr. Ron Ploucha
I knew I would make a great doctor, but I wasn't very excited about all the drugs and surgery in medicine.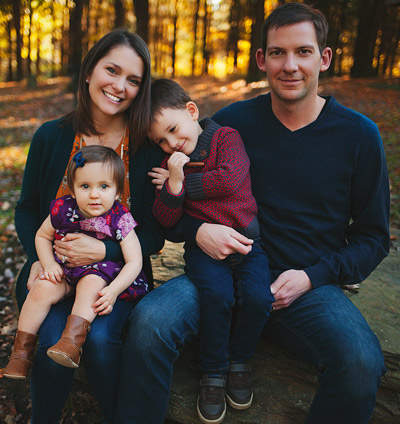 It was when I was 16 years old, while working in the produce department at a grocery store. I had to lift, carry and reach for so many things that people could not do on their own because it caused them pain. I was so surprised to see so many people, young and old in some type of discomfort. That is when I knew I wanted to help people and become a doctor.
I had a lot of fulfillment interacting with and helping people at that job. But at the same time, it upset me to see so many people with so many health issues. I knew I would make a great doctor, but I wasn't very excited about all the drugs and surgery in medicine. A friend's father was a chiropractor in my town and explained to me how chiropractic care helps people with a variety of conditions naturally and without the use of drugs and surgery. I knew right then and there that I was going to be a chiropractor!
Chiropractic Education
My undergraduate studies were completed at the University of Pittsburgh. I then decided to attend Life Chiropractic College West in the San Francisco Bay Area. I was amazed at the vast amount of information I learned there from some of the greatest doctors in my profession, such as Dr. Dan Murphy. The four-year course load included a heavy emphasis on human anatomy and physiology, chemistry, diagnosis, radiology and adjusting techniques. I knew as I went through school that it was my calling in life to become a Chiropractor.
The Philosophy of Chiropractic
At Ploucha Chiropractic Center we love skeptics as well as the patients that have tried all other types of treatment without successful results and who look at chiropractic as a last resort. We take the time to explain the philosophy, science and art of chiropractic. This helps the patient understand their injuries and we make sure all of our patients feel comfortable with their decision to choose a natural, non-invasive treatment in their search of health and wellness.
CHIROPRACTIC CARE »
Dr. Ron Ploucha : Family Life
My wife, Darcy, and I live in O'Hara Township. When I'm not at my practice, I enjoy cooking, golfing and walking my dog. I am an avid Steelers, Pirates and Pitt fan and go to many of the games at our wonderful sports venues in Pittsburgh.
I take care of myself by getting adjusted 1-2 times per month, more if I am "under the weather" and by exercising 3-4 times per week. I believe that there is a certain time for antibiotics and over the counter pain relievers but not as a first choice.
Enough about me! I would love to be given the opportunity to help you with today's safe and natural chiropractic care. Give our Southside Pittsburgh Chiropractic office a call so we can help you take your first step towards better health!

Dr. Ron Ploucha | (412) 381-4422